Our Story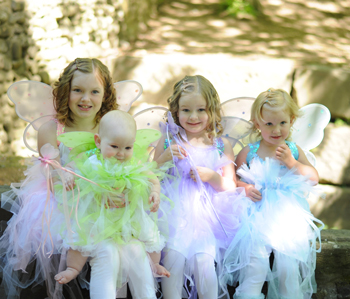 Our Story
Hello and thank you for visiting The Applique Place! My name is Beth, and I am married to Dave, he is my best friend and my helper. We have been blessed with 5 beautiful daughters; Karilyn is 15, Heidi is 12, Diana is 9, Hannah is 7 and Lucy is 2.
I started sewing by my mother's side when I was about 6, I loved to make little sleeping bags and pillows for my dolls. Sewing has always brought me great satisfaction no matter what I was creating. Another one of my joys as a child was computers. I'll never forget the day my Dad took us to "Best" to pick up our commodore 64. We played with that computer until it died. In 7th grade, I took a class on a computer program called "Logo Writer", and I couldn't get enough of it! I loved it.
Between my love of sewing and my love of computers I'm surprised it took me this long to figure out my passion for designing embroidery designs and digitizing them. I'm hooked. This work brings me great joy and satisfaction. My hope is that my designs will bring you as much joy and satisfaction as they have brought me.